Menu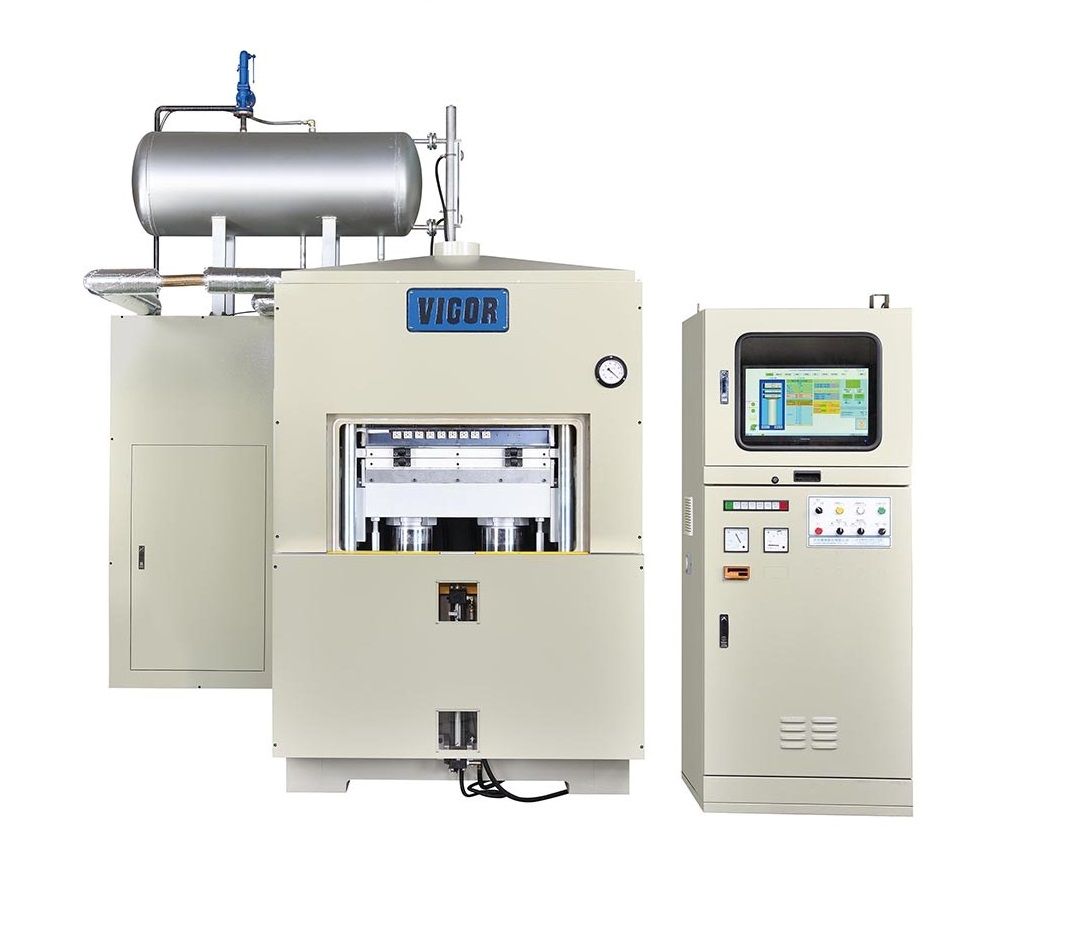 400° Vacuum Lamination Equipment
The heating platen is manufactured from special steel plate to avoid machine deformation even operating at 400°C. The heating platen is machined and ground through several processes. Flatness and parallelism accuracy on a single platen can reach ±0.015mm/m. Also, temperature tolerance can be controlled with in ±1.5°C.
More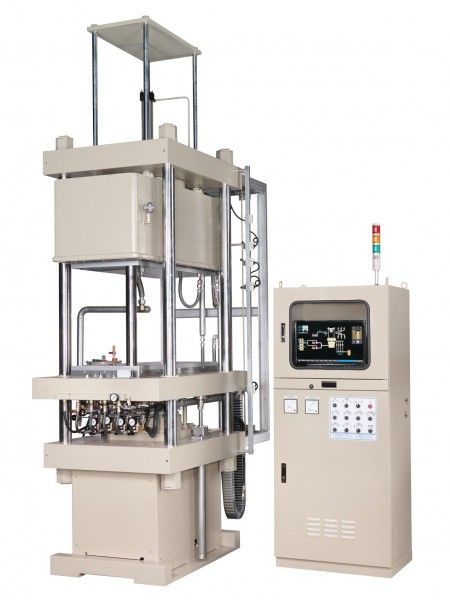 FPC Roll to Roll Lamination CPC1-10
It has employed two hydraulic cylinders for hot pressing with maximum uniformity. Besides, it is fully transparent appearance design makes it easy to check and maintain.
More
Vigor Machinery
Vigor Machinery CO., LTD. is Taiwan supplier and manufacturer in electronics, composites, plastics and rubber industries Vigor Machinery has been offering our customers high quality Lamination Press, PCB Lamination Press, Vacuum Lamination Press, FPCB Vacuum Quick Press, Laboratory Press, High temperature Press, Hot and Cold Press, Copper Foil Sheeter, Sheeter & Slitting, Resin Tester since 1988. With both advanced technology and 26 years experience, Vigor Machinery always make sure to meet each customer's demand.
View our quality products Vacuum Laminating Presses, Laminating Presses, Vacuum Lamination Equipment, Electrical Control Panel, Vacuum System, Heating and Cooling System, Hydraulic Power Unit, Electric Thermo-oil Heater, FPC, Roll To Roll Lamination, FPCB, Vacuum Quick Presses, FBCB Die Cutting Presses, Resin, Resin Tester, Gel Testing Machines, Resin Flow Circle Punch, Copper Foil NC Sheeter, NC Slitting, Slitting, Sheeter, NC Sheeter, Copper Foil Sheeter Fully Automatic Double Roll, Eva Cutter, Auto Cut Diamond Saw Machine, Copper Foil NC Sheeter and feel free to
Contact Us
.
Medium-Sized (Top Opening) Vacuum Laminating Presses VLP-560~150
You can also view an online version of our printed catalog by clicking on the catalog picture.


Medium-Sized (Top Opening) Vacuum Laminating Presses VLP-560~150 Catalogue Download